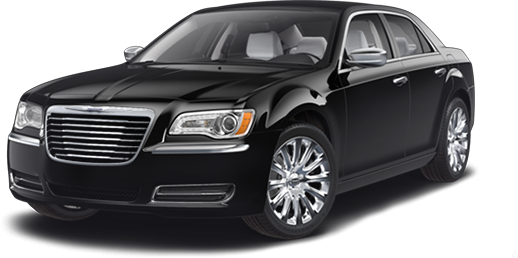 Experience the Difference
SwiftCars is a premium black car service in Chicago, providing services in San Francisco, Los Angeles, New York, Boston, Minneapolis, and San Diego respectively. It's easy to book and guarantees hassle-free, affordable everyday rides at competitive rates. Why ever be late again, when you can arrive swiftly to your destination, riding in absolute comfort – each and every time!
Choose from a variety of car services like Point to Point, Hourly, Airport Transportation and Corporate Travel. Choose the most convenient booking manner for yourself – whether it's the online booking widget on the website, SwiftCars mobile app or the company's 24/7 available customer support, reachable at +1-800-348-7943.
Experience the difference in the way you travel by pairing up with the finest black car company in the area!
Why
Swift Cars

Premium Black Car Service?

Because when you travel with SwiftCars you understand what true comfort and enjoyment look and feel like. Each booking means getting the best possible premium black car service nearby, in Chicago, San Francisco, New York, Boston, Los Angeles, Minneapolis, and San Diego – no matter the occasion or the length of your trip.

If you need the nearest van rental for a bigger group, SwiftCars steps in to save the day with that one, too! Go through the company's amazing fleet, and choose between luxury sedans, town cars, SUVs and 14-passenger vans for your everyday ride car service, commute or special events.
On-Time Guarantee

Bid "farewell" to ever being late again. Book Swift Cars and forget about the transportation hassle.
Transparent Pricing

No hidden fees, or surcharges. You pay what you see on the live quote screen.
Easy Booking

Use website, mobile app and phone – click or tap and voila! You've booked a ride.
Mobile App

Schedule a pickup even when you are on the go. Check out live fare quotes.
Track Your Driver

Always know where your car is when it's en route to pick you up. Track it on the map.
SMS Notifications

Receive text messages when the driver embarks and arrives at your destination.
Corporate Accounts

Open a corporate account for detailed billing and easy expense monitoring.
24/7 Customer Support

SwiftCars is your everyday ride car service, always on call, 365 days a year. For 24/7 straight, call whenever you need us!
Join the SwiftCars Team
Drive for us and be a part of Swift Cars team – choose your own hours, be your own boss and earn more!
Apply Now